Recipe:
When column changes if Number is Operator Number change Status to Something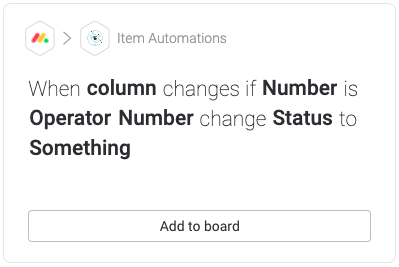 When a column changes and in the event that the numbers column is the set to a particular determination (see drop down alternatives further down the page), to alter the status to your determination.
This automation will provide you to change a status column to something of your trigger choice.
The recipe will look like the image below when you add the recipe to a board.
Please use the red numbers as a reference guide for further explanation below.

1. When the column is selected as a status column and set to "stuck" on for example.
2. This column is set to a numbers column.
3. The "operator" in the recipe provides the following drop down options.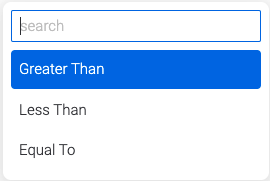 4. This is another numbers column (2 numbers column on the board).
5. This column can be a status, priority and label column.
6. This will be the selection of your choice based on the value you have selected.
When building the recipe, the "column" is supported by all columns.
The "number" in the recipe is supported only by the numbers column.
Click here for more information on column choices formonday.com