Recipe:
When status changes to something cast Number to Number
This automation casts a number in the numbers column to a number of your selection when a status column changes to a specific status of your choice.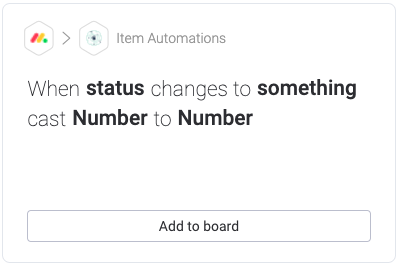 With this automation in place, when a status changes, it will copy the same figure in the first numbers column to the second numbers column selected.
For example, the status is currently "Working on it" prior to changing the status to complete.