Recipe:
When item is created cast text to text
When an item is created on the board, you can cast the same information on a text column to another text column.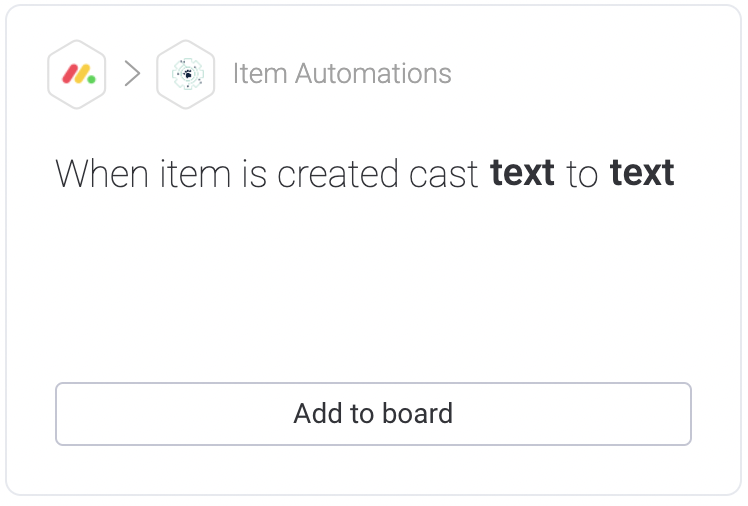 You can insert any form of information such as a text or number in a text column.
When an item has been created on the board, you must have more than 1 text column for this automation to function accordingly.
By using this automation, the information that has been input into the first text column will be copied onto the second text column